An Estate Planning Attorney Who Cares
Your Local Estate Planning Attorney
Acorn Law is a Pennsylvania law firm in the Indian Valley area owned and operated by Jonathan Atkinson. Acorn Law is focused exclusively on Estate Planning and Estate Administration. As an Estate Planning attorney, Jonathan is also knowledgeable about real estate law, tax law, family law, and business law, among others.
Jonathan's interest in Estate Planning began when he interned for solo-practice estate planning attorney while in law school. Jonathan soon realized he loved the work, and decided then-and-there to start his own Estate Planning law firm. In Jonathan's eyes, being an Estate Planning attorney allows him to work with real people, and provide a service that everyone needs.
Jonathan attended law school at George Mason University, in Arlington, Virginia. While there, he focused he studies on Taxation and Estate Planning, as well as taking courses in Business Associations, Nonprofit Law, and participating in an Innovation Law Clinic as a tax-track student.
When not hustling to run a business, Jonathan serves on the board of several non-profit organizations. Currently, he is serving as Treasurer and chair of the financial committee for Souderton Connects, a local non-profit dedicated to revitalizing Souderton, and as Secretary on the board of the Saint Justin Academy, a home-school co-op. He and Lily also lead the young adults ministry at their church.
Jonathan is a member of the Bucks County Bar Association and the Pennsylvania Bar Association.
An Estate Planning Attorney Who Cares
Before pursuing a career in the legal field, Jonathan had a variety of interests.  Growing up, he was sure he was going to become a youth pastor, because he always wanted to help those around him. He spent a year at an internship program started by the church he grew up in, but while he appreciated the formative experience, he realized that being a youth pastor wasn't right for him.
From there, Jonathan left British Columbia to attend the Templeton Honors College at Eastern University. Jonathan originally intended to study Sociology and Psychology, because understanding and helping others was still his primary interest. However, he found that Sociology was too broad for his interests, and Psychology was too narrow. Instead, he found that his courses in the Great Books helped him understand people and the world around him, and so ended up majoring in Theology and minoring in Philosophy.
Jonathan earned his Masters in Theological Studies from Villanova University, originally intending to become a theology professor and help lead other students through the same formative experience he had while in college. However, while there he realized that the best use of his own talents was not in academia, but the legal field.
In law school, an Estate Planning professor made the point that "counselor" is one of the titles used for lawyers, and that is an attorney's duty to give good counsel to their clients. Jonathan took that advice to heart. He sees Estate Planning as an opportunity to help people plan for what are very difficult times, and make sure that they do everything they can to take care of their family and ease their burdens.
When Jonathan works with clients, he isn't just focused on the legal documents. You create Estate Plan because you want to take care of others – financially and otherwise. Creating the documents is just the first part of that process. Jonathan also works with his clients to help them understand what conversations they need to have with their loved ones to prevent conflict down the road.
Settling Down in Small Town Pennsylvania
Acorn Law is named after the location of Jonathan's first home on Acorn Avenue in Telford, Pennsylvania. After over a decade of post-secondary education and various jobs, Jonathan was relieved to finally settle down and begin a family. Once he finished law school, Jonathan and his wife Lily moved to Telford in late 2021 to be in the community they wanted to raise their children in. They welcomed their first child – David – shortly after moving into their new home.
Both Jonathan and Lily quickly fell in love with their new home town. They are getting to know their neighbors, participating in local events, and becoming part of the community. Everyone they met has been friendly, and they enjoy going for walks around town and running into people they know – a change from the endless suburbs Jonathan grew up in.
Jonathan is originally from British Columbia, Canada, but after moving to the United States to pursue his undergraduate degree, he decided he never wanted to leave. His family attends church in Souderton, and are becoming actively involved with local businesses and organizations. They intend to settle down permanently in the Telford / Souderton area, and are excited to see how both they, and Acorn Law, can positively impact the community. You always find Jonathan at NGIV (Networking Group of Indian Valley) meetings, at Third Fridays in Souderton, and at the Telford Night Market.
When not working, Jonathan enjoys cooking and baking, hosting dinners, gardening, home projects, board games, and figuring out how to raise the most adorable 1-year old in the world.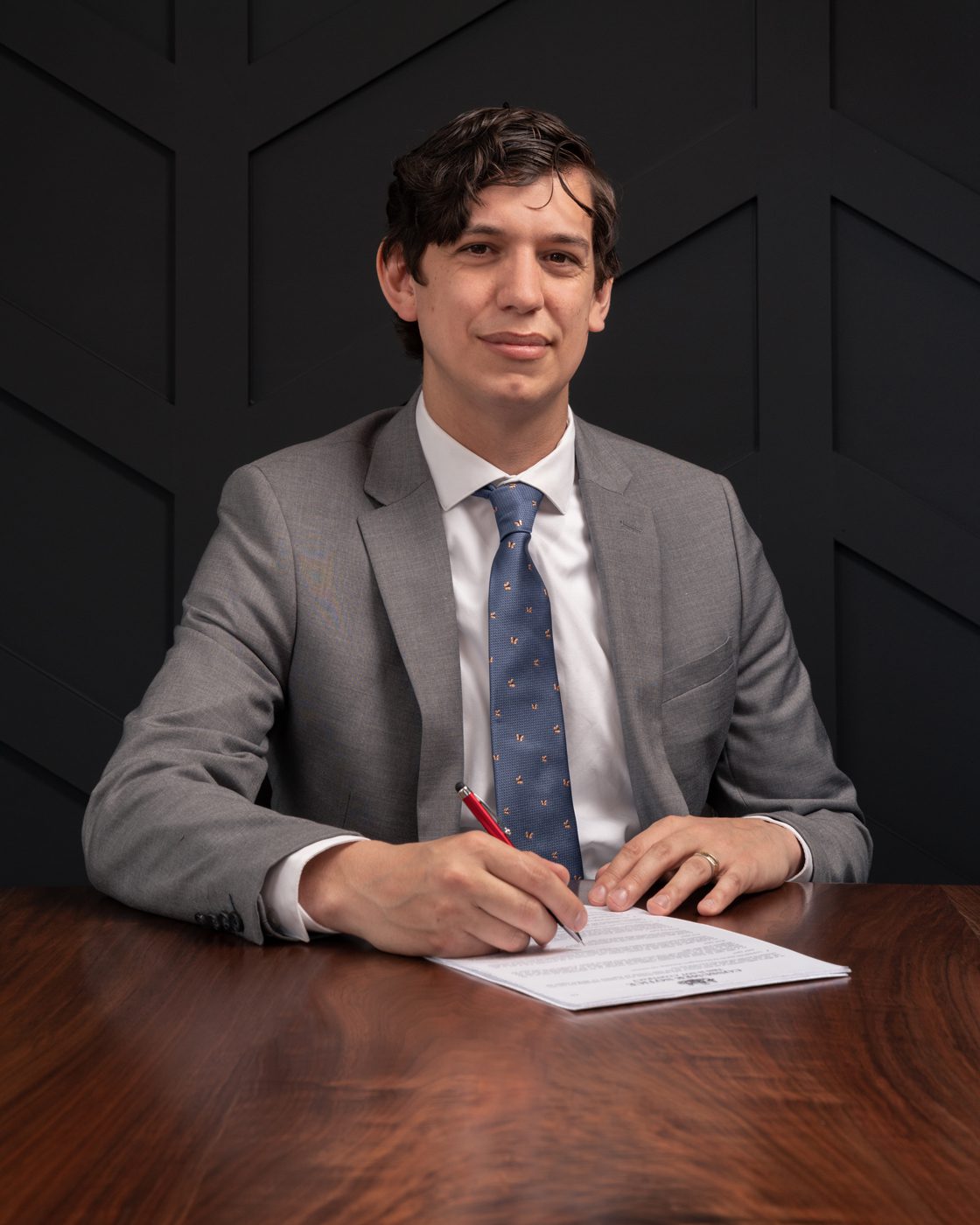 Jonathan Atkinson
Estate Attorney; Owner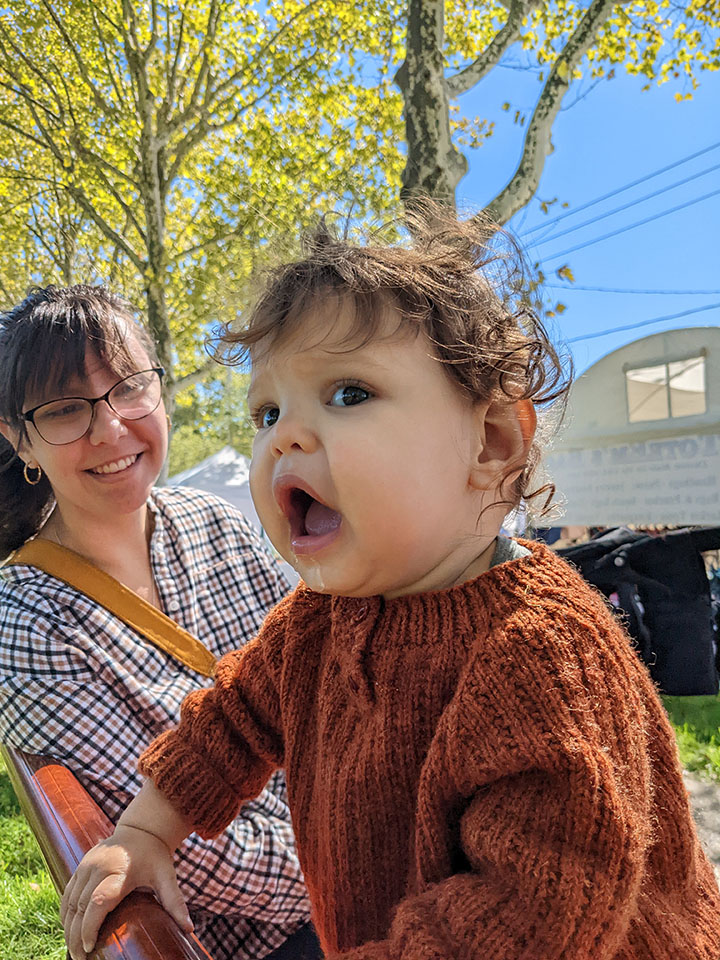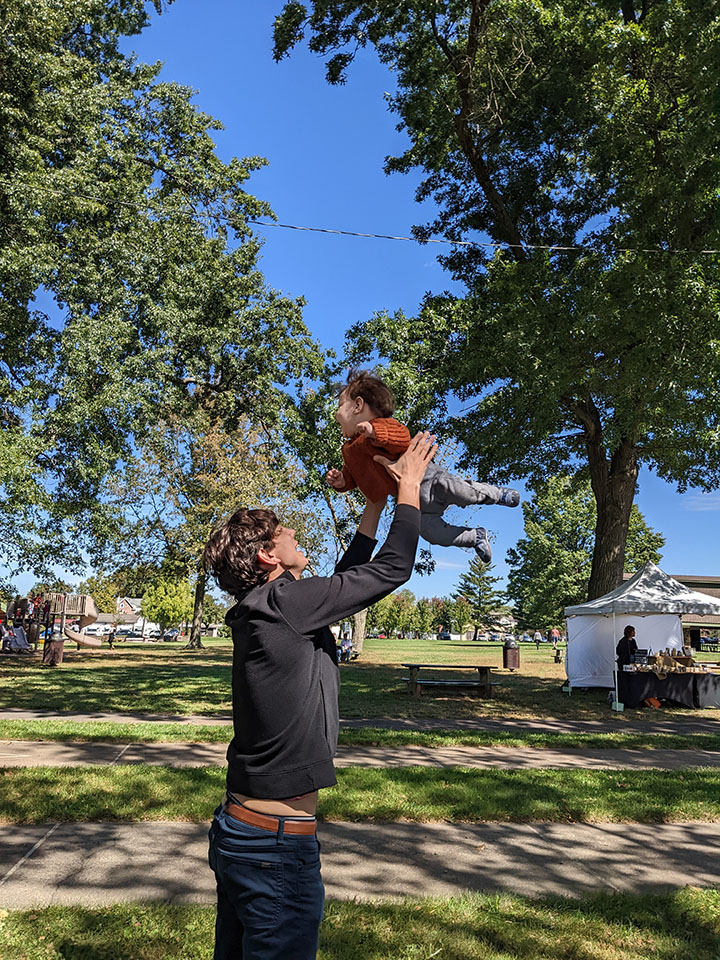 Playing at Souderton Art Jam